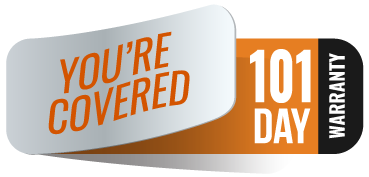 Diverse, extensive selection
We have a large inventory of new, used, recycled and aftermarket auto parts for all make and model vehicles. Visit our yard today and find the parts you need!
Thousands of parts in stock
We carry parts for late model vehicles of all makes; both foreign and domestic. Each part is cleaned and sorted before being made available for purchase and comes with a 101-Day Warranty. Search for your parts now!
50 Years of Trusted Experience
Since 1968, J & V Auto Salvage has provided Long Island and the surrounding areas with high quality new, used, aftermarket and recycled auto parts at reasonable, affordable rates. Our extensive inventory has parts for all make and model vehicles; both foreign and domestic.
Find your parts online instantly using our convenient search tools, stop in and let one of our Automotive Professionals assist you, or give us a call and we'll be happy to help locate the parts you need!
Habla Español
Nosotros también hablamos español.
Hemos proporcionado a Long Island y sus alrededores auto partes de alta calidad, usadas y recicladas durante más de 50 años. Nuestro amplio y diverso inventario tiene todo tipo de partes para todos los vehículos de marca y modelo.
Ofrecemos garantías de 101 días para partes básicas y ofrecemos también garantías extendidas como vw. Además, hacemos envío de nuestras piezas a cualquier parte del mundo. En JyV, el servicio al cliente es nuestra principal prioridad. Si no puedes encontrar la pieza que buscas en línea, comunícate con nosotros y la encontramos por ti, también puedes venir a cualquiera de nuestras dos locaciones y uno de nuestros expertos y amables profesionales te atenderá. Recuerda que si no tenemos la pieza la encontraremos por ti.
Llama ya 631-288-2620. O escríbenos en English o español 631-745-3233. Fax: 631-288-6155
Quality Care.
Quality Parts.
Every time.